Playgrounddad.com is reader-supported. When you purchase through our links we earn a little commission (at no extra cost to you). This helps us to continue the research. As an Amazon Associate, I earn from qualifying purchases.
Yes, toys can be helpful for your kids too. Toys have an amazing capability of improving the cognitive and motor skills of your toddler. From hearing music, pressing lightning keyboards to solve puzzles, everything helps to grow the kid and learn stuff.
Here, we will talk about 5 toys for child development that can improve the imaginative and cognitive skills of your kid. You can keep the infant inside the house and still can make him feel complete! Let's know what the toys are!
How Development Toys Help Kids?
Often people get confused about toys and take away toys from the children because the parents think that toys are not important. We agree that all toys are not important. This is where the name of development and educational toys come in.
These toys help the children improve their cognitive or motor skills as the children play with them. With these, kids can easily learn to solve complicated situations. They learn to give proper attention and nurture their creativity too.
These also help them in creating their own imaginations and know about conflict resolutions. They know about the cause and effect of their work! As a result, the whole situation improves their ability to understand and think.
5 Great Toys for Child Development 2020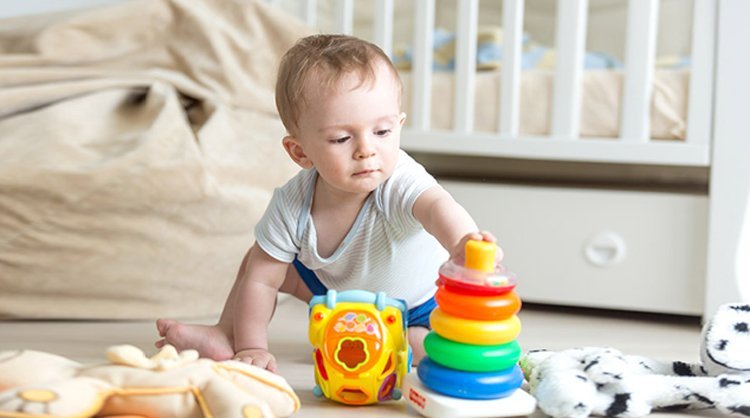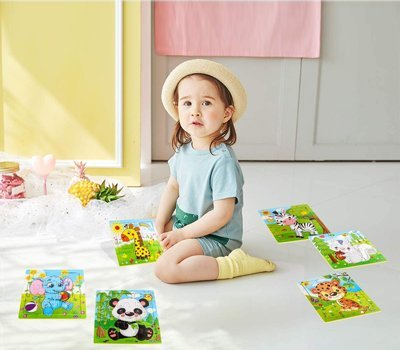 If you have a toddler of 1-5 years old, you can try these for his development. This pack includes 9 pieces of puzzles.
And we all know how puzzles have an effect on improving children's cognitive skills. For solving puzzles, he will get thinking ability. Also, he will start observing.
This will also help in the improvement of understanding colors and shapes. Also, in improving the creativity and attention, Aitey Wooden jigsaw puzzles can be helpful. As you cannot take your too small child in many outdoor games, it can also keep him busy inside!
You might need a Talking Hamster Toy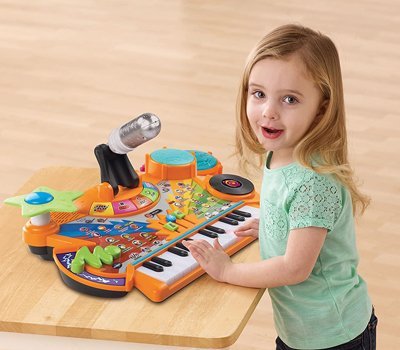 At times, toddlers really love to do music or read books. In this case, it is amazing to record their songs and play them.
And for this, you can get the VTech Record and Learn KidiStudio. It will be best for kids that are 3-6 years old.
There are 40 different songs along with sound effects. There are keyboard lighting effects. So, your kid will know which button to press while playing Jazz, Roll, or Rock music.
This will improve their music sense along with creating an interest in melodies. Along with the other types, techno music is also added here.
Now, if you want to make your infant skilled in mathematics and this genre, you can give him this Abacus as a gift on his birthday. This will help him solving equations. As a result, he will improve his cognitive skills along with mathematics.
On the contrary, the abacus has colorful beads. And so, he will also learn the differences in the colors by matching colors. So, don't keep your child idle in your house rather give him this one to encourage his math side.
His brain will keep working and be skilled in solving difficult problems in life! It has several patterns and you can interchange the wooden board too! There are 55 colorful beads altogether.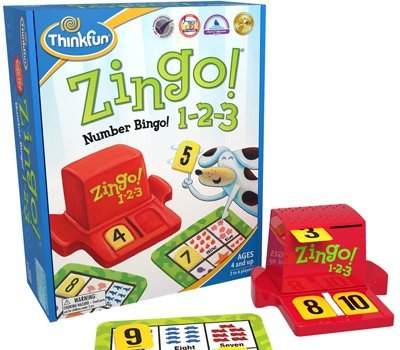 The children that are more than 4 years old can play with this one and improve their brain. This is amazing if you want logic games for your kid. The critical skills of your child are developed with this one.
On the other side, simple additions along with counting skills are also developed in this process. The game is fun to play but it will also increase the number sense of your kid. Also, word recognition skills will be developed.
You will get a fun Zinger along with 72 double-sided tiles. Also, 6 double-sided cards and easy manuals are added!
Toddlers are always fond of sounds. And so, when it comes to piano, they love to play new rhythms of their own! This piano has several bright colors.
As a result, it develops their sensory skills. Along with that, the exciting songs and the sounds and phrases develop their senses and stimulate them.
It includes a large keyboard. Also, 5 light-up keys along with five repositionable toys are added. It will also keep him curious about stuff. Here, your baby will get his early academics too. Your baby is an active learner here.
He will kick and play. He will hear phrases and songs. He will also know numbers, shapes, and animals through this!
Frequently Asked Questions on Child Development Toys
What toys can help a child's development?
For kid's development, toys like an abacus, lightening piano, bowling sets, the magnetic building can be beneficial.
Also, puzzles, bingo games, science games, recorders, and tricycles can help. Everything that improves his cognitive and other learning skills can be very beneficial.
How do you get kids to play with toys?
There are kids that don't like to play with toys, yes, you heard right! In this case, you have to make rules.
Make a rule of 15-20 minutes every day. Name this part of the time as toy-time. At this time, your kids need to play with the toys without any excuses!
Also, it is better that you keep close eyes on your kid so that you know what they love. If you get them toys that he loves, he will surely play with them!
Are too many toys bad for toddlers?
Yes, in general, if you are giving too many toys to your child, he will get distracted. If you think that too many development toys will help it, you are wrong.
Nothing too much can be helpful. Children need to focus on one or two things so that they learn how to afford attention. So, buy him 1 or 2 toys at a time.
Verdict
Now that you know about the development toys, you can buy them for your kid. These can also be amazing gifts for the birthdays of the toddlers. It is very important to start the learning process from the beginning so that kids can improve their skills!
Let us know which one you think is the best toy for your kid's development? Also share with us, what is the first toy you gave your kid for improving his imaginative and cognitive skill?
Other interesting articles,