While these are certainly unusual times that we are all experiencing, it is even more important now than ever before to show all the Mothers how important they truly are.
This is not like most Mother's Days where everyone has the luxury of getting together for a nice brunch and the unwrapping of gifts so make sure you go the extra length to find something unique that will really make her smile.
We went ahead and put together a list of a few items that we think are useful and will certainly help put a smile on her face.
Whether it's protecting yourself from getting robbed on vacation or printing pictures for everyone during dinner when the families get back together for the holidays, these products are amazing and are perfect for the last minute shopping in the event you are still undecided as to what you should get. Enjoy!
6 great Mother's Day gift ideas for 2020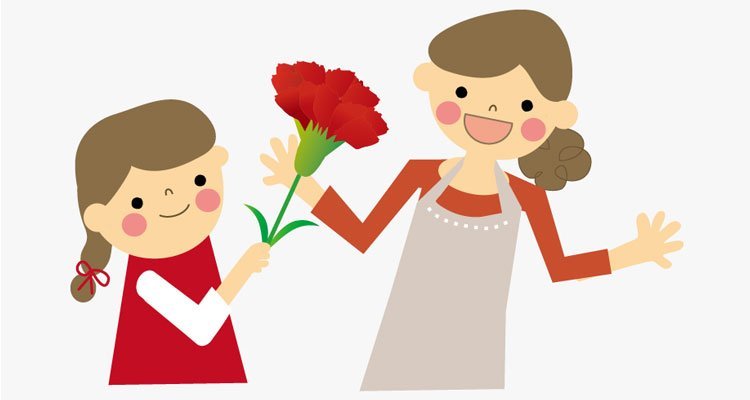 FlexSafe by AquaVault
Have you ever worried about having your valuables stolen while going for a swim?
This Portable Travel Safe was invented to prevent this from happening to you. It is a soft, slash-resistant safe that stores your valuables and locks onto your lounge chair with a personalized three-digit combination lock.
It is large enough to store several cell phones, wallets, passports, keys, and jewelry. After getting robbed while going for a quick swim, the inventors decided to create this product so nobody else had to experience the unfortunate nightmare of having everything stolen while you enjoy the outdoors.
This product is a must-have for every traveler mom! Find it here.
AquaVault Waterproof Phone Pouch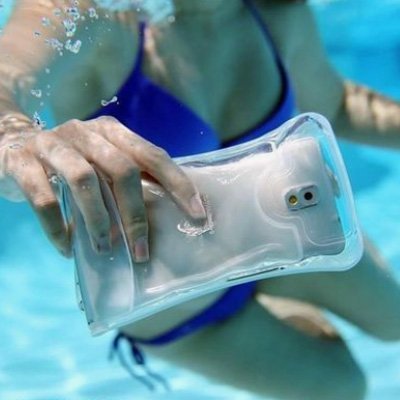 Although travel is unusual right now, it is only a matter of time before people start making travel plans.
When that happens, people will flock to the pools and beaches so they can enjoy the outdoors which they have oh so missed. When going to the pool or beach, the AquaVault Waterproof Phone Pouch is the perfect product to take every time.
It allows you to keep your phone 100% waterproof while taking pictures and videos in the water. It allows you to fully utilize your phone as if it wasn't in any pouch at all. It has three safety seals to maximize safety and comes with a neck lanyard so you can easily wear your phone around your neck. It was designed to fit all phone sizes as well.
This product was designed with some of the highest quality materials to ensure it's reliability and safety. One of the coolest features which differentiate from the rest is that it floats!
Its dimensions are 7.25" x 4.25" x 0.5" and weighs 4.1 oz. It comes in white, blue, black, and pink. Nowadays, everyone wants to capture their moments while having fun in the sun so what better way to bring your phone around than this product. Get it here.
Mom Life: A Snarky Adult Coloring book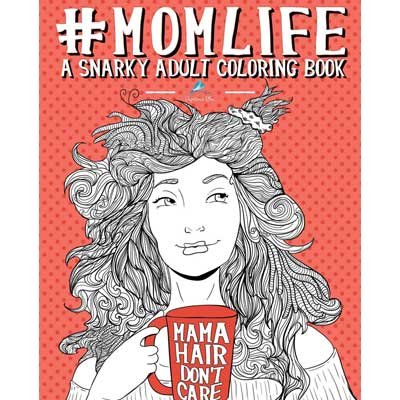 Celebrate the humor and frustration of the highs and lows of motherhood with this very cool coloring book. As the kids fall asleep or are preoccupied watching a movie, enjoy the creativity of being able to use colored pencils or markers and create your own masterpieces. There is something to be said about letting your creative juices flow and even if it's for a quick twenty to thirty minutes while enjoying a glass of wine, the break away from the daily routine is worth its weight in gold. Get it here.
HP Sprocket 200 Photo Printer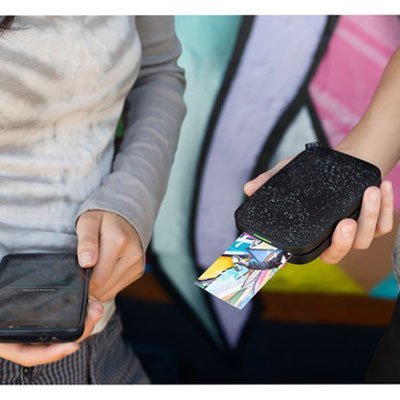 It's one thing to have all the pictures stored on your phone but there is something different about being able to print the ones that you want to frame and look at every day.
This portable printer from HP can print your photos on the go and allow you to share the memories with your family and friends while you're traveling. No need to wait in lines at the store to pick up your photos and no need to wait for your photos to be shipped to you from a third party that you emailed.
This is instant gratification allowing you to see if the photos are exactly what you want. When things begin to normalize and everyone starts getting back together for family events, you can bring this to Thanksgiving dinner and print out pictures for everyone to take back home with them. Get it here.
Theragun G3 Pro
We all know that a good massage has tremendous benefits both physically and mentally. Enhancing muscle recovery and relieving stress and tension are some of the benefits this product was designed to offer.
The relaxation derived from using this is something anyone can enjoy. While most people are not currently able to go down the street to their local masseuse, having the ability to enjoy a massage at home seems like the next best alternative.
The Theragun has positioned itself as one of the best on the market thanks to its adjustable arm angles, ergonomic handle and multiple attachments that are designed to focus on the unique needs of each large muscle group. In addition, this G3Pro claims to be quieter than competitors and includes a travel case making it easy to transport wherever you go. Get it here.
FlexSafe Fingerprint Lock
This is the lock to replace all locks. It is a fingerprint lock that comes with four different interchangeable cables so you can switch them out depending on what your need is. If you need to lock up your bicycle you will use the long cable and if you need to lock up your backpack you can use the shorter cable.
This fingerprint lock stores up to 10 fingerprints and lasts up to 1,000 uses before needing to be recharged via USB. It even has a blinking light indicator notifying you when the battery is running low (about 30 uses remaining) so you can go ahead and recharge it.
Everyone needs a lock for one thing or another so this is a lock that can replace them all without having to remember all of your different combinations. Whether you need to lock up your kitchen cabinets, your storage unit, your luggage, or your gym at the locker, this is the best and easiest way to do it. Get it here.
Whether near or far, make sure you tell your mom you love her this Mother's Day as those simple words can go a long way. The presents are always a fun addition to the significance of the holiday but ultimately, telling someone how much you truly appreciate them is far more valuable than the tangible presents you can ever buy them. Being that many of us cannot celebrate the holiday with everyone that we want to this year, it's extra important to let all the mothers know how special they are.
More resources from PlayGround Dad,
This is Pooja. Blessed with two baby girls. A working mom and a part-time blogger. Love cycling with my family and I will never stop exploring.
Playgrounddad.com is my baby and the goal is to help working parents to pick the best baby products within budget.
Connect with me, Find my social channels below.