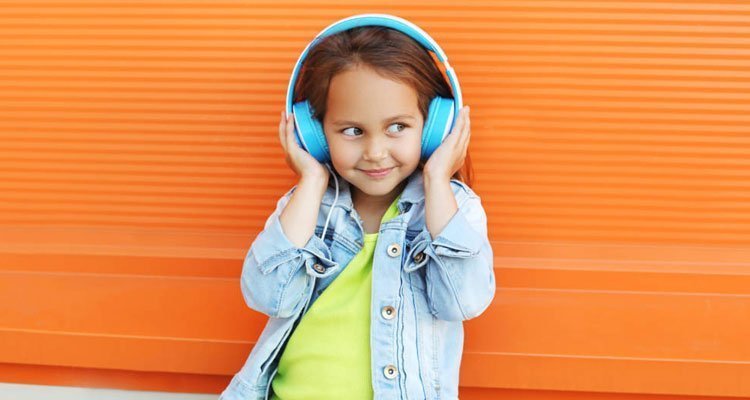 Modern technology has influenced the way our children play. These days, children use phones on a daily basis. They play games or listen to music.
However, when we get irritated to their sounds, we tell the kids to use headphones or earphones without thinking about the side effect. They might be enjoying the sound for now, and we'll be given the freedom to continue with our chores.  Because of earphones, we won't be irritated by the sound of our children's' games or music.
Headphones and earphones might be useful in many ways, but there are effects that we have to consider. How are we being responsible for the damage that the earphones have on our children? How old could a child start using headphones?
There is no particular age for a child to start using headphones. However, our children should use properly designed headphones.
Aside from keeping our children calm and entertaining them, what are other advantages of using headphones?
Advantages of using headphones
Headphones calm children.
When we're on a long trip, we might often hear children getting restless. With the help of headphones, their boredom will ease because they will be occupied with their gadgets.
Headphones can show respect to others.
We could be watching movies or playing games without disturbing others. Experts recommend keeping the sound level between 60 and 85 decibels only to minimize ear damage.
Calls are better with headphones.
You can continue with your work even though you are in a call with headphones. Quite handy for working parents like us.
Protection from airplane noise.
We could actually ease airplane noise when we're departing by using earphones. You could protect your baby's ears with the use of headphones while traveling by plane.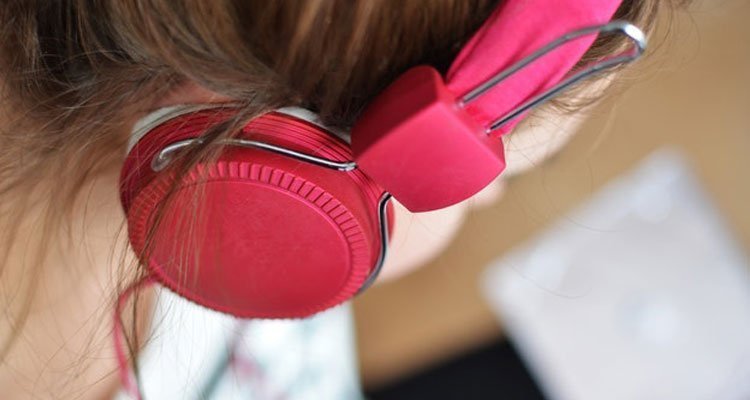 Disadvantages of using headphones
Headphones could perpetuate/trigger hearing disorders.
It has been a fact that these are the ages where children are so engrossed with their gadgets. Studies show that these ages are prone to hearing disorders. Loud sounds will damage the eardrum. It may not be an immediate effect but the frequent use of headphones will cause hearing loss in young children. The noise level above 110 decibels (dB) strip insulation from the auditory nerve carrying signal from ear to brain.
Earbuds could damage sensitive ears.
Placing earbuds inside the ear may irritate your child's underdeveloped ear canal.
Frequent use of headphones might cause permanent hearing loss in young children.
Even with lower volumes, it will still contribute to the deteriorating sense of hearing.
Headphones could isolate your children.
Children could become lazy and make excuses for not hearing you because of using headphones. Kids may isolate themselves from their classmates. They will not be interested in socialization.
There are also instances that we will be bringing our children to work areas with loud noises. A solution for this is to let our child, particularly our babies, to wear headphones to minimize the noise that he will hear. Loud noises may cause permanent damage to babies' ears especially that they're still developing the sense of hearing. There are a few recommended headphones that will be safe for babies use. You may use Vtech headphones and wireless headphones. Wireless headphones are recommended to keep the wires from being tangled.
Other reminders when using headphones
It may be safe for children to use headphones, as long as an adult would guide them on how to use it properly
Check and listen to the volume first before you place it at the child's ears.
Check the duration of the usage of your kids. Don't let your children use the headphones for long.
You may also check headphones that are deliberately designed for toddlers and kids. There are recommended Polaroid volume-limiting 85dB headphones that are also wired.
Make sure that the volume is restricted because our toddlers might accidentally turn up the volume.
Check the size of your child's head as well. Sizes matter too in choosing the kind of headphones you are going to buy. Sizes may be for an average size of that age bracket, and in case your child might be different from the average, then choose another headphone that will suit him or her. The importance is that your child could still enjoy using the headphones without causing any damage to their ears.
Even if we're tempted to allow our children to use earphones, it is not recommended. Because it sits directly in the ear.
This is Pooja. Blessed with two baby girls. A working mom and a part-time blogger. Love cycling with my family and I will never stop exploring.
Playgrounddad.com is my baby and the goal is to help working parents to pick the best baby products within budget.
Connect with me, Find my social channels below.