Does having a kid make life boring? Of course not! You can still enjoy your life as a father. And, if you are trying to find something exciting as a kid for your father, all these words goes to you too. Your dad should enjoy his life. You can help him do this.
Whether you are a dad or thinking about doing something exciting for your dad on this holiday. Here are some fascinating holiday and weekend ideas for dad that you can use it either way!
Enjoy a fair
Is there any fair going on beside you? You can enjoy it with your kid. There are lots of new things that he/she will experience there. And for you, you will be able to revisit the amazing days of your childhood.
If you can't find any fair, there is a park and other places where you will find gatherings, music, games, fireworks, magic, and everything to enjoy. Honestly, people of any age enjoy these little sources of happiness. So, why dads can't enjoy it too?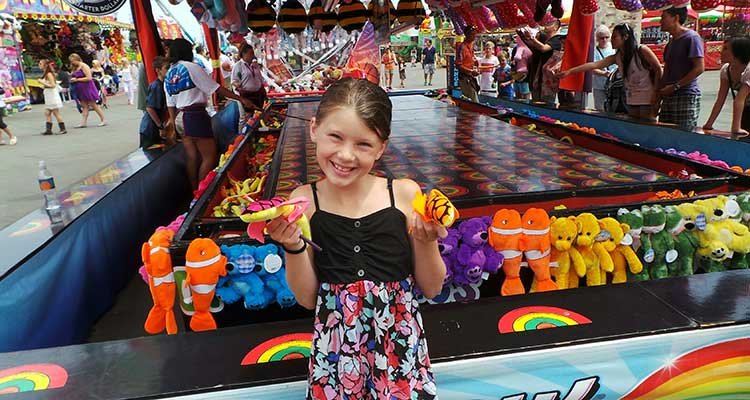 Watch a movie
It can be a tough task to choose something similar, which can entertain both dad and kid. But, if you go for an animation movie or a comedy-drama Genre, whether it is the dada or the kid, everyone can enjoy the movie. Besides, there is popcorn and soft drinks to make the time tasty too!
Family bike ride
This doesn't happens every day. So, this weekend, why don't you pick up something amazing and fun like this? All you need to do is let your bike go on and, for more, take some food with you. But please make sure your kid is riding the perfect bike comparing to their age range. And also they are wearing the safety gear for cycling.
It can turn into a family picnic too! It won't be only a dad thing, you can enjoy every bit of your emotion in this process.
Going to sports
Do you love sports? Take your kid with you and enjoy the moment. It will entertain you and your kid both. Whether you are going with your dad or as a dad, it will be a win-win thing. Here, you will get to enjoy your time and provide some memorable memory for the future. It will create some very strong and emotional bonding between the father and kid.
Look into the past
Just think about a sunny day. You are sitting in your couch with your kid and going through the past. Not literally, but an image. It will revive so many memories of your life. And what about your kid? He/she will have the chance to know more people and incidents. Maybe, your kid will get fun while watching his/her first step in the house!
Family vacation
Why are you thinking for an out of a country vacation? You can just get your family altogether and leave for a tour. It will refresh your mind and your family will be happy too. The total process will strengthen your family bonding.
Cook for the family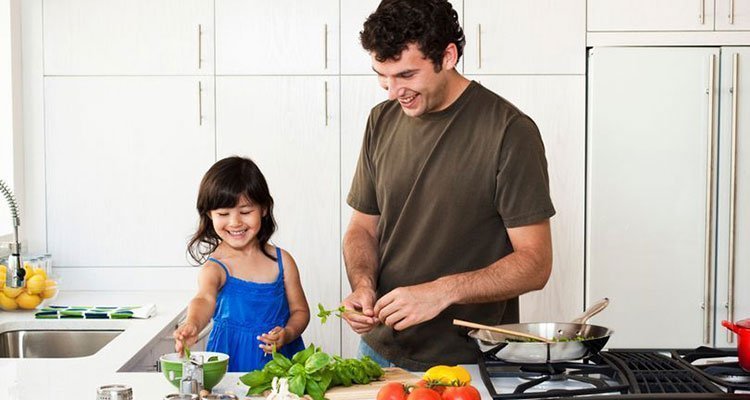 Cooking is boring, isn't it? But, have you ever thought about family time in your kitchen? It will be totally fun! It will be the whole family that will enjoy making something to eat. It will be better if the regular cooking person just stays out of it. The total procedure will make your time fun and your kid more responsible about the family.
Play indoor games
Is it raining outside? No worries! You can easily pick an indoor game for the father-son/daughter time. It can be Ludo, puzzle, chess- anything! Just pick one and enjoy the beautiful moment. If you are a dad, you can pretend to lose too. It will give you and your kid double fun.
Make a toy
Making something is always a little bit more tiresome and more fun! So, why don't you and your kid make a toy? It can be a paper toy, it can be a broken one which used to sit idle in the backyard. Pick something and make something. Sounds fun, doesn't it?
Funny Toy: Talking Hamster Pet Toy Review 
Fishing
If you and your kid both love fishing, then you can take him/her to do that. You can arrange a fishing thing for your dad too. It will provide you some quality time with your close one. Besides, it will let you enjoy some peep talks and patience too.
Painting the room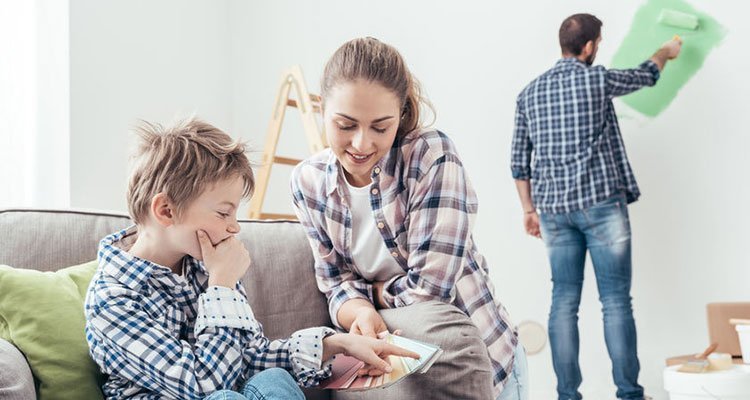 Then again, this work is tiresome too. But, like creating something, you will enjoy the total procedure of making something new. Your little world will be exactly like what you wanted. You must have done something like this with your dad before. You can recreate the thing again. It can be with your dad again, it can be with your kid. In whatever way it is, you will love it.
Throw a party
Does your kid love to meet his/her friends? Do they have one? If yes, then throw a party. You can invite your friends too. I bet, they have kids too. Tell them to come with their kid. It will be amazing that your kid will have the chance to befriend with your friend's kids.
Fly kites
Everyone wanted to fly in the sky. I bet, you wished for it too. But could you do that? Nope! Kites did the journey for you at the then time. With your father or with your kid- the moment can be as raw as it was before. You just have to do it. Take the kites and fly it. You will love it.
Go outside for dinner
Take your family outside and go for dinner. It won't be boring like the other days. You, your family- all will love this a little portion of the difference.
This guide explains why your children needs to explore the outdoors
Make a garden
Do you love gardening? Let your kid be a part of it. Let her/him help you with doing that. If you don't have any garden in your house right now, then make it on this holiday.
Enjoy a museum or zoo tour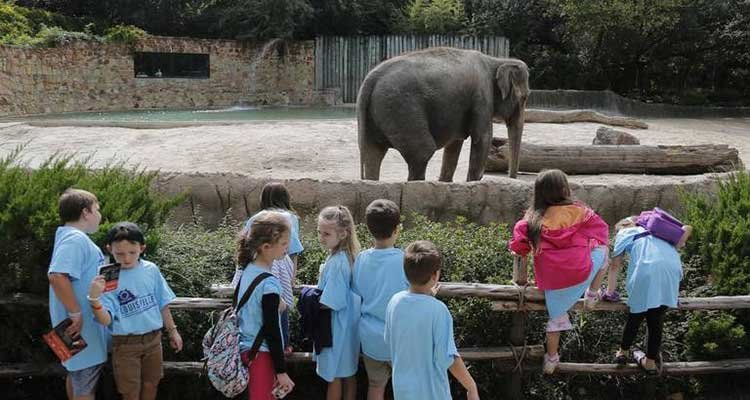 While talking about a tour, you can even enjoy a little walk to your nearby place. It can be a zoo, a museum or just a little walk to nothing. The fresh air and your little one's company will make you cheerful.
Read storybook
Do your kid love to read books? Then read him/her a book that they want. It will make you feel good and they will get quality time from their dad. Then again, you can read a book to your dad too.
Here are only some options that you can explore in this holiday or weekend as a dad or with your dad. Do you want to be a successful dad? Then, there are so many other holiday and weekend ideas for dads that you can explore. To do that, just choose which one sets perfectly with you? Did you get it? Then just make it real right now!
More articles: 
This is Pooja. Blessed with two baby girls. A working mom and a part-time blogger. Love cycling with my family and I will never stop exploring.
Playgrounddad.com is my baby and the goal is to help working parents to pick the best baby products within budget.
Connect with me, Find my social channels below.